Mecspe Job Opportunities
The meeting place dedicated to professional opportunities in the manufacturing industry.
According to Manpowergroup's employment forecasts, recruitment is expected to grow in the second quarter of 2022, with Italian companies predicting a 16% increase in employment contracts.
Among the most sought-after professional figures appear:
Sales agents/commercial specialists/commercial technicians
E-commerce specialist
Back office employees/administration/accounting
Technical PLC programmers for automation
Technical mechanical designers
Electronic technicians
Supply chain specialist/Logistics specialists
(*source Assolavoro)
Digital and IT skills are among the most requested by the market.
The use of a management software for production control, energy consumption and in general for the monitoring and control of business activity, becomes fundamental for all those companies that are implementing a path of digital transformation and sustainability.
To give a concrete signal to the world of work, MECSPE offers its visitors an area entirely dedicated to professional opportunities.

Young & Career (PAD. 26 A29)
The meeting point between the exhibiting companies, engaged in the research and selection of specialized personnel, and young people (18 – 25 years) graduates/ graduates from vocational schools, technical schools, technical colleges, universities, postgraduate masters.
A real matchmaking opportunity between job supply and demand.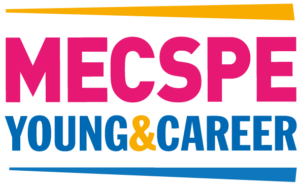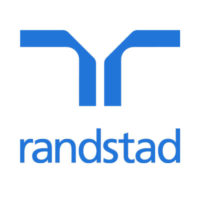 Forum Agenti(PAD. 26 B28)
Un'area dedicata alla ricerca e incontri con agenti di commercio in collaborazione con Agent321
 Ricerca Agenti di Commercio WEB
Grazie ad Accordi Internazionali  con le principali Aziende specializzate nella Ricerca di Agenti di Commercio e con Partner Istituzionali, Agent 321 rappresenta il più grande Network Mondiale di Siti Web dedicati alla Ricerca Agenti di Commercio in tutto il Mondo.
Le Aziende che Cercano Agenti di Commercio possono contare su più di 390.000 Agenti di Commercio iscritti in tutto il Mondo.
 Ricerca Agenti di Commercio in Fiera
Oltre alla tradizionale Ricerca Agenti di Commercio su internet, Agent 321 è Partner di molte Fiere di Settore in tutto il Mondo.
Agent 321 partecipa alla Fiera e, in collaborazione con la Manifestazione, organizza un Servizio Mirato di Ricerca Agenti dedicato alla Manifestazione stessa. Tutti gli espositori potranno pubblicare gratuitamente 30 giorni prima dell'Evento, un annuncio di ricerca agenti su base nazionale.
 Fiere di Ricerca Agenti di Commercio
Agent321 è l'organizzatrice di vere e proprie Fiere di Ricerca Agenti . Al momento l'unica manifestazione è Forum Agenti Italia, la cui edizione principale si tiene a fine Novembre in Italia a Milano.
Servizi Legali per Agenti di Commercio
Il Team Legale di Agent321 è composto dai migliori Legali specializzati in Agenti di Commercio.
Contratti di Agenzia, Consulenze, Pareri Legali, sono solo alcuni dei servizi che Agent321 è in grado di mettere a disposizione degli Agenti e delle Aziende Mandanti.