Focus of the square
Nanotechnologies and new materials enable a better future made of innovation based on science and research. However, nanotechnologies are now an industrial reality made up of products, semi-processed products, raw materials, solutions, processes and tools that are applied and applicable to multiple production sectors and fields in daily life.
Nanotechnologies are transversal and have a direct impact on processes, products, safety, well-being, efficiency, and performance in multiple production fields. From energy to packaging, electronics to automotive, from electromechanics to the polymer industry, nanotechnologies and new materials bring
innovation and competitiveness, with a very high potential for further development.
Nanotechnology and New Materials Square: a meeting point between companies and research & technology development centres that work in the nanotech field, and companies from different manufacturing sectors.
The square is an area dedicated to innovation and demonstrators, a space for information and training on opportunities and real nanotech applications in the industrial sector.
A place for cross- fertilization, technology transfer and Open Innovation, inspiring research and development of solutions.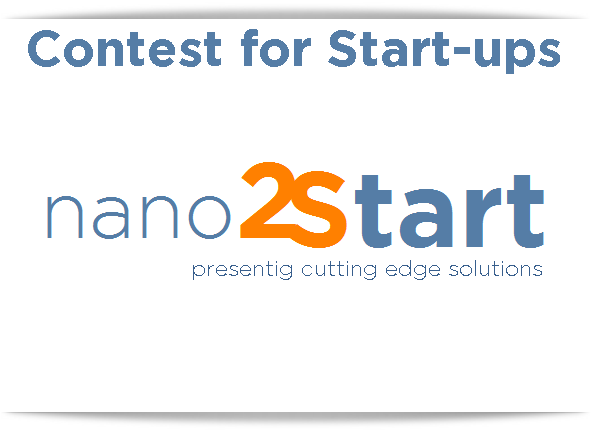 nano2Start Award
Contest dedicated to Start-up and Spin-off. The winners will participate in the exhibition area free or charge
and can compete in the nano2Start Award for start-up with the best application solution in the
manufacturing industry.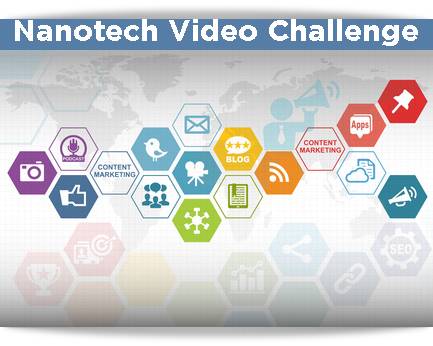 Nanotech Video Challenge
Contest open to all organisations who wish to present their solutions in a video; the best videos will be
screened during the three days of the trade fair.
The award ceremony for both contests will be held in the workshop area of the Square.
Technological transfer booth
What are the applications of nanotechnology? What can nanotechnologies do for me and my business? In what way can an innovation launched in a different industrial sector be applied to my business?
These are the questions replied by the technological transfer booth, which is managed by Project HUB -360, guiding visitors on a demonstrative tour of exhibitors, indicating possible solutions and facilitating contact with exhibiting companies present at the Square.
The booth activities are:
Information regarding nanotechnologies and new materials
Welcoming visitors and matching them with exhibitors
Connection between exhibitors at the square and exhibitors from other trade fairs
Requirement assessment
Innovation coaching

Project