MECSPE ANNOUNCES THE NEW EXHIBITION DEDICATED TO METAL SHEET PRODUCTION AND PROCESSING METHODS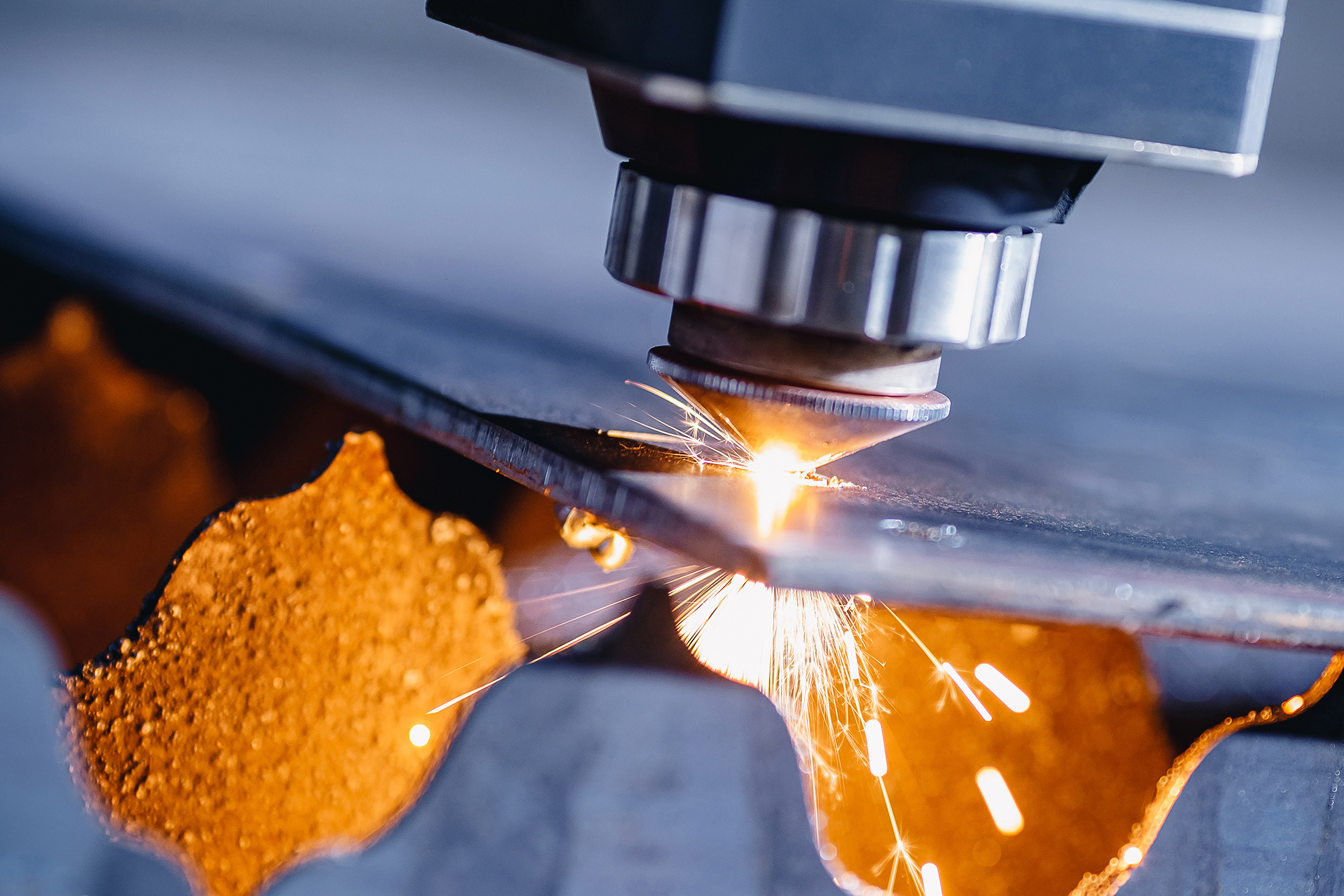 MECSPE ANNOUNCES THE NEW EXHIBITION DEDICATED TO METAL SHEET PRODUCTION AND PROCESSING METHODS
The event by Senaf (BolognaFiere, 10th-12th June 2021), opens for the first time to the Metal Sheet supply chain, with an entirely dedicated area. An even more extensive product offering, thanks to the relocation to the spacious exhibition centre in the capital of the Emilia Romagna region. 
Survey on the impact of Covid-19 on international level Italian Trade Fair Events: 8 Italian exhibitors out of 10 (88% foreign) have always believed in the importance of visiting exhibition events for their profession and this will not change in the future
Milan, February 2021 – 2020 saw the cancellation of many important physical exhibition events. But what is the role of trade fairs in the relaunch and what are the forecasts for the future? According to the Survey on the Impact of Covid-19 on international level Italian Trade Fair Events[1], carried out by GRS Research & Strategy and promoted by Comitato Fiere Industria (CFI) and its member exhibition event organisers, including Senaf for MECSPE, almost 8 Italian exhibitors out of 10 (88% foreign) have always believed in the importance of visiting trade fairs for their profession and this will remain the case for the future, with substantial consensus as to the importance of this aspect among Italian exhibitors (81%) and foreign ones too (80%).
A clear sign of just how much the forced absence from physical exhibition facilities has actually boosted the importance of the role of trade fairs for reference industries. Based on these premises, MECSPE,  Italy's most important event dedicated to innovative technologies for manufacturing companies, is relaunching itself by working on an edition scheduled to take place at BolognaFiere (from 10th to 12th June 2021), bigger and richer than ever before.
In particular, innovations unveiled at the new exhibition venue include the presence of an area entirely dedicated to metal sheet production and processing. An important additional link in the chain, strongly endorsed as part of a strategy for providing an increasingly complete offering of technologies, materials and services for the manufacturing industry, which to date has largely focused on the processing of plastic materials, rubber and composite materials, as well as mechanical processes for the removal of shavings.
"True to MECSPE tradition, this will be an added-value exhibition offering, thanks to the training and information content created in partnership with the journal Lamiera, the official body for the event and a publication that has been updating, training and informing operators of the industry for 58 years  – in the words of Maruska Sabato, Project Manager of MECSPE – the need to create an area dedicated to metal sheet production and processing has been expressed by the visitors themselves, who have explicitly requested that we broaden our product offering at MECSPE, in a single solution, as well as by suppliers of this industry, of prime importance in different fields, including the automotive and transport sectors.
The area dedicated to the Metal Sheet industry – machinery, materials and processing is the latest addition to MECSPE, integrating its offering of mechanical processing technologies showcased at the Machinery & Tools, Treatments and Finishings, Control Italy and Mechanical Contracting exhibitions. An event featuring top suppliers of machinery plants, tools and accessories for the folding, moulding, cutting, finishing, assembly, as well as materials and software for the metal sheet industry, which thanks to the transversal exhibition platform represented by MECSPE, will have the chance to meet their users, some of whom are already present at the event in their capacity as Contracting industry exhibitors.
Thanks to the synergy of 13 product sectors, MECSPE will also be an opportunity to meet visitors who generally do not attend vertical trade fair events but never miss an edition of MECSPE, where they seek new inspiration.
MECSPE PARMA 2019 in numbers
135,000 square metres of exhibition space, 56,498 professionals, 2,306 companies, 2,000 square metres of Tunnel of Innovation in collaboration with the Cluster Fabbrica Intelligente, and 67 special initiatives and conferences.
MECSPE Exhibitions
Machinery and tools – Machine tools, Equipment, Tools, Design Software; Metal Sheet – Machinery, materials and processing – Bending, Moulding, Cutting, Assembly, Welding, Materials and Software; Digital Factory – Industrial computing, IoT, Industrial sensors, Cloud-manufacturing, Automatic identification technologies, Applications, devices, instrumentation, and smart components for interpreting and interconnecting processes; Logistics – Wrapping, Packaging, Handling, Material handling, Lean manufacturing, Warehouse management software, Supply chain management, Safety systems, PPE, Outsourcing; Mechanical Subcontracting – Precision mechanical processing, Metal carpentry, Mechanical construction, Fasteners, Foundries, Small parts, Wire working, Outsourced industrial processes, Micro-processing; Electronic Subcontracting – CEM (Contract Electronics Manufacturer), Wiring, EMS (Electronics Manufacturing Service), PCB (Printed Circuit Board Manufacturers), Engineering and design firms; Moulds, Machines and plastic, rubber and composite subcontracting – Plastics, rubber, and composite processing, Machines and plants, Auxiliary equipment, innovative materials, Moulding, Extrusion, Packaging, Blow Moulding, Moulds, Models, Normalised parts for moulds, Design, Simulation and design software, Micro-processing; Additive Manufacturing – 3D printing, Rapid prototyping, Rapid manufacturing, Systems and services for reverse engineering, Additive technology, Materials, Services, Hardware: 3D printers and scanners, accessories, Simulation and design software; Treatments and Finishes – Surface treatment systems, Furnaces, Galvanic finishes, Chemical and electronic processes, Washing, Metallising, Glazing, Galvanising, Products and accessories for treatments, Thermal treatments, Painting; Non-ferrous materials and alloys – Processing of non-ferrous materials (Aluminium, Titanium, Magnesium, Light Alloys), Die-casting, Foundries, Outsourced industrial processes, Technologies, Design, Engineering; Motek Italy – Automation and robotics, Assembly, Mounting and handling; Control Italy – Quality certification and control, Metrology, Measurement instruments, Laboratory tests, Calibration, Analysis equipment, Vision systems; Power Drive – Mechanical power transmission systems, Hydraulics, Pneumatics, Mechatronics, Motion control, Maintenance, Compressed air.
For information, www.mecspe.com
For further information
Press Office
MY PR – www.mypr.it
Paola Gianderico – Carmelo Abate
Mobile_ +39 331-7623732 Mobile_ +39 340-1409543
e-mail paola.gianderico@mypr.it – carmelo.abate@mypr.it
[1] The survey, also endorsed by the patronage of the Italian Ministry of Foreign Affairs and International Cooperation, took place in September and December 2020 and on each occasion involved a sample of over 1200 exhibitors (over 30% from abroad)