MECSPE OBSERVATORY 2nd QUARTER 2022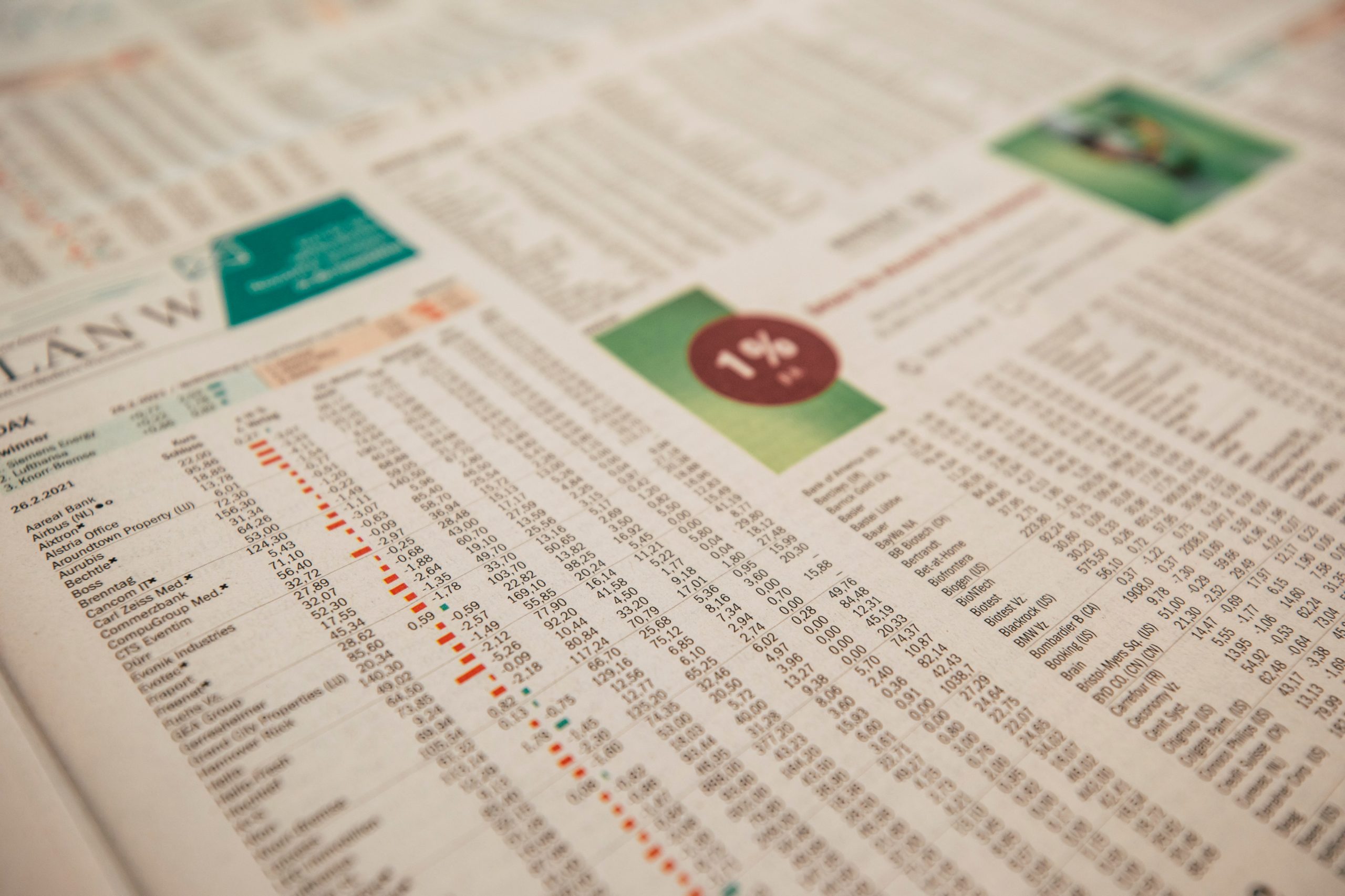 Manufacturing, confidence falls but turnover holds: positive order books, exports up and investment in digital and training thanks to PNRR funds
---
High energy prices and the Russia-Ukraine conflict worry businesses, but they continue to invest in digital, training, and renewables.
At the next edition of MECSPE many appointments to decide the future of the industry through innovation, sustainability, and training.
Milan, Nov. 07, 2022 – Italy's economy continues to grow, as confirmed by Istat data for the third quarter of 2022, which recorded a 0.5% increase in GDP.
Positive trends also for 66% of Italian manufacturing companies and adequate order books for seven out of ten companies. Manufacturing is confirmed as the country's driving force, even though in recent months political instability and rising energy prices have cast a veil of uncertainty over Italy's economic situation, putting a strain on industry and SMEs.
This is what emerges for the 2nd quarter of 2022 from Senaf's MECSPE Observatory, that for years has been investigating trends in manufacturing in Italy, and its digital transition to 4.0.
Precisely in this regard, the MISE reports that the total amount of Transition 4.0 bonuses financed by the PNRR amounts to €2.2 billion, bestowed on companies to pursue the goal of digital transformation, through the tool of tax credit for the purchase of capital goods and staff training. Methodological note: MECSPE Observatory was conducted by GRS Ricerca e Strategia on a sample of 759 Italian manufacturing companies, using the CAWI (Computer Assisted Web Interviewing) method. In fact, according to the MECSPE Observatory, the share of entrepreneurs informed about the NRP (57%) and those who have taken advantage of the Skills Fund (41%) is growing. The main uses of digital investments are toward cybersecurity (41%), collaborative robotics (25%), additive manufacturing (25%) and cloud computing (23%).
During the next edition of MECSPE, Italy's largest exhibition dedicated to manufacturing and technological innovation organized by Senaf and scheduled for March 29-31, 2023 at BolognaFiere, these and other aspects central to the digital development of manufacturing companies will be the subject of demonstrations, simulations, and debate with supply chain protagonists.
Hence, the health of manufacturing remains good for the second quarter, but not safe from external risks. The MECSPE Observatory reveals that the rising raw material and energy costs had a medium to high impact on productivity for 94% of companies.
A situation that has affected their confidence in general –dropped from 57% to 34% in one year– and in the industry (37%). It is therefore not surprising that increases in energy costs are the biggest concern for manufacturing entrepreneurs (49%), followed by fear of the Russia-Ukraine war (18%), rising prices and difficulty in finding raw materials (10%), and finally political instability and inflation (both at 5%).
___________________________________
Methodological note: MECSPE Observatory was conducted by GRS Ricerca e Strategia on a sample of 759 Italian manufacturing companies, using the CAWI (Computer Assisted Web Interviewing) method.
Despite the difficulties affecting all manufacturing sectors in the country, manufacturing companies are resilient, and the overall picture shows a solid industry focused on growth:
eight out of ten companies are intent on embarking on a path of expansion in terms of size, production, and internationalization.
Second-quarter sales are holding, 53% are growing compared to the same period last year, and the forecast for the end of the year is positive for nearly six out of 10 companies.
Exports are also on the rise, and in particular, if compared to the first four months, the number of companies generating more than 70% of their revenue abroad (from 7% to 13% of the sample) is growing, mainly to EU countries, particularly to Germany and France, important manufacturing territories to which Italy is linked by a solid supply chain.
"A trade show like MECSPE is a key hub for fostering innovative solutions for the sector and dialogue among entrepreneurs, who remain for the vast majority growth-oriented and with good results in terms of revenue," comments Maruska Sabato, MECSPE project manager. "Despite the difficulties, the energy crisis must not jeopardize the significant advances in innovation, training, and sustainability that companies have made in recent years and continue to make. This will be discussed in the countless educational and informative moments of MECSPE, to provide insights and solutions."
The 21st edition of MECSPE will therefore be the ideal place for dialogue among industry players and to define possible solutions and new industry assets. There will be many planned special initiatives, such as conferences and networking events, to allow companies to meet and take stock toward new productivity goals, with dedicated focuses on sustainability, training, and innovation, due in part to the boost from PNRR funds.
The Observatory reveals that four out of ten companies in the sample consider themselves sustainable, and, from the first to the second four-month period, the share of those who have chosen the path of renewable sources to produce electricity and heat in their plants rises (from 34% to 42%). Positive numbers for training as well: more than seven out of 10 entrepreneurs have already trained or plan to hire staff with appropriate skills to implement Transformation 4.0, and about 62% have partnerships with universities and ITS.
Taking place concurrently with MECSPE will be METEF, the international expo dedicated to the aluminium supply chain, a sector central to sustainable industrial production.
Finally, in 2023, MECSPE will double the event and will also be held in Bari from November 23rd to 25th with "Focus Mediterraneo" at the Nuova Fiera del Levante, an edition dedicated to the development of 4.0 technologies and a proposal increasingly focused on sustainability and innovation of production processes.
The numbers of MECSPE 2022
39,348 trade visitors, 92,000 square meters of exhibition space, 2,000 companies, and 2,000 square metres of the Cuore Mostra MECSPE LIVE ACADEMY, along with 16 special initiatives and conferences.
MECSPE Exhibitions
Machines and Tools – Machine tools, Equipment, Tools and Design Software; Machines, Materials and Sheet Metal Working – Bending, Stamping, Cutting, Assembly, Welding, Materials and Software; Digital Factory – Industrial Informatics, IoT, Industrial Sensing, Cloud – manufacturing, Automatic Identification Technologies, Applications, Devices, Instrumentation and Intelligent Components for Process Interpretation and Interconnection; Logistics – Packaging, Packing, Handling, Material handling, Lean manufacturing, Warehouse management software, Supply chain management, Safety systems, PPE, Outsourcing; Mechanical Subcontracting – Precision mechanical processing, Metal carpentry, Mechanical construction, Fasteners, Foundries, Small parts, Wire processing, Contract industrial processing, Micromachining; Electronic subcontracting – Cem (contract electronics manufacturer), Wiring harnesses, Ems (electronics manufacturing service), PCB (printed circuit board manufacturers), Engineering and design offices; Eurostampi, Machines and plastic, rubber and composites subcontracting – Plastics, rubber and composites processing, Machines and plants, Auxiliary equipment, Innovative materials, Molding, Extrusion, Packaging, Blowing, Molds, Models, Standardized components for molds, Design, Simulation and design software, Micromachining; Additive Manufacturing – 3D printing, Rapid prototyping, Rapid Manufacturing, Systems and services for reverse engineering, Additive technology, Materials, Services, Hardware: 3D printers and scanners, accessories, Simulation and design software; Treatments and Finishes – Surface Treatment Plants, Furnaces, Electroplating, Chemical and Electronic Processes, Washing, Metallization, Enameling, Galvanizing, Products and accessories for treatments, Heat Treatments, Painting; Non-Ferrous Materials and Alloys – Processing of non-ferrous materials (Aluminium, Titanium, Magnesium, Light Alloys), Die Castings, Foundries, Contract Industrial Processing, Technologies, Design, Engineering; Automation and Robotics – Automation and Robotics, Assembly, Assembly and Handling; Control and Quality – Certification and quality control, Metrology, Measuring instruments, Laboratory testing, Calibration, Analytical equipment, Vision; Power Drive – Mechanical power transmission devices, Hydraulics, Pneumatics, Mechatronics, Motion control, Maintenance, Compressed air.
For more information visit www.mecspe.com.
For further information
Press Office
MY PR – www.mypr.it
Roberto Grattagliano – cell 338 9291793 e-mail roberto.grattagliano@mypr.it
Caterina Conserva – Mobile 340 1409543 e-mail caterina.conserva@mypr.it
Stefania Bonetti – cell 340 2513708 e-mail stefania.bonetti@mypr.it
[1] Nota metodologica: l'Osservatorio MECSPE è stato condotto da GRS Ricerca e Strategia su un campione di 759 aziende italiane del manifatturiero italiano, utilizzando il metodo CAWI (Computer Assisted Web Interviewing).