MECSPE Observatory – 2nd quarter 2021 – The manufacturing industry accelerates on digitalization, sustainability, and training for industry recovery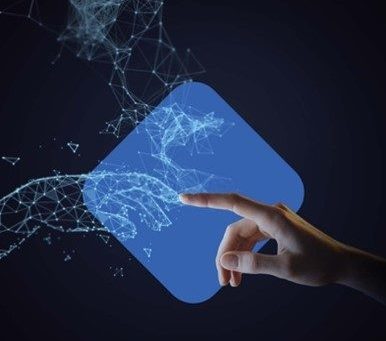 MECSPE Observatory – 2nd quarter 2021
The manufacturing industry accelerates on digitalization, sustainability, and training for industry recovery
Until November 25th the sector meets at MECSPE, the main exhibition in Italy for the entrepreneurial world that involves more than 2,024 exhibitors.
Milan, November 24, 2021 – Digitization, sustainability, and training are the three assets on which the manufacturing sector must focus to restart, as it emerges from the data of the last MECSPE Observatory by Senaf on the second quarter of 2021[1]. The analysis, aimed at deepening the industry health status in Italy, has been presented on the occasion of the 19th edition of MECSPE, the main exhibition for manufacturing in Italy, taking place for the first time in BolognaFiere until November 25th.
The digital transformation process, which already affects large and small companies, will be further accelerated thanks to PNRR funds. Even if they consider themselves 'sustainable enterprises', many companies often do not have a satisfactory level of knowledge of ESG (Environment, Social, Governance) criteria, due to the many practical actions undertaken or planned. It is also necessary for companies to have all the skills and tools to implement the 4.0 transformation, a path already started by most of them following the pandemic. Here below are the main results that emerged from the MECSPE Observatory.
Digitalization: beyond the pandemic and towards the future between PNRR and Competence Center
The manufacturing industry is also involved in the digital transformation process, which is already affecting large and small companies and will be accelerated thanks to PNRR funds. The pandemic gave a big boost to digital growth: more than 61% believe they have adjusted their technologies as a result of Covid-19. There is a particular focus on cybersecurity, 5G, IoT, and collaborative robotics, although few (13%) remain aware of the NRP opportunities in detail. Another important aspect is the leading role that the PNRR itself entrusts to Competence Centers and Digital Innovation Hubs, introduced by MISE in 2018 as part of the National Plan Industry 4.0, with the allocation of 350 million for 2021 – 2026, but still little exploited by companies: only 4% have collaborated with at least one of these realities and there are still many who do not know them at all (21%).
The transformations of the last year and a half led to a reflection on Industrial Smart Working (ISW), a working method that allows the management and execution of production processes in the factory from remote. Perceived benefits include greater flexibility for employees (50%) and reduced costs (41%). In addition, only a small part of entrepreneurs (18%) does not consider Industrial Smart Working suitable for the industrial environment, indicating physical presence as the only way of working, while the majority (more than a third) considers ISW useful but only as a support and integration to physical presence in the factory. However, it is interesting for many, but a major reorganization of resources and industrial processes/tools is needed first.
Sustainability: companies go green
As emerged from the recent Cop26 in Glasgow, the climate changes taking place on our planet affect everyone, from the great powers down to individuals. This awareness also permeates our industry, which certainly has room for improvement, but already shows that it cares about these issues. To date, there are already many (40%) companies that consider themselves sustainable, thanks to numerous practical actions already undertaken or in progress, such as the use of low energy consumption devices, the purchase of new generation machinery and/or efficient systems, the installation of systems for the production of electrical and thermal energy from renewable sources. On the other hand, the level of knowledge of the environmental, social, and governance criteria that define the new virtuous behavior of companies (the ESG criteria) is less satisfactory. These represent the parameters through which to assess the impact of business activity and will be increasingly decisive to attract investment and improve the company's reputation. Yet, only one in three companies (34%) know about them. Among the measures applied, those of managing the company according to good practices and ethical principles (73%) and those of introducing measures to improve the well-being and quality of work of employees (48%).
Training: skills and young people for the future of manufacturing
To implement the change, it is necessary to be prepared for it and therefore it is up to companies to have all the skills needed to implement the 4.0 transformation, an aspect considered central by 52% of companies. In this sense, half of the respondents (49%) answered that they have already trained their staff and plan to provide refresher courses. Approximately one in ten (11%) preferred instead to turn to the market by hiring already trained workers and another 17% intend to do so. Training remains the fundamental factor to remain competitive on the market and the role of Universities and Higher Technical Institutes (ITS) is becoming decisive: 48% of companies already collaborate with figures of this type. The trainings and the time frame during which young people are expected to approach enterprises is part of MECSPE mission; in fact, it is by now consolidated that more competencies in the company directly affect the turnover increase.
The numbers of the next edition of MECSPE updated to 17th November 2021
92.000 square meters of exhibition space, over 2,024 companies present, 2,000 square meters of the Cuore Mostra Fabbrica Senza Limiti, 46 special initiatives, and conventions. Professional visitors are expected to be 50,000 safely.
MECSPE Exhibitions
Machines and Tools – Machine tools, Equipment, Tools and Design Software; Machines, Materials and Sheet Metal Working – Bending, Stamping, Cutting, Assembly, Welding, Materials and Software; Digital Factory – Industrial Informatics, IoT, Industrial Sensing, Cloud-manufacturing, Automatic Identification Technologies, Applications, Devices, Instrumentation and Intelligent Components for Process Interpretation and Interconnection; Logistics – Packaging, Packing, Handling, Material handling, Lean manufacturing, Warehouse management software, Supply chain management, Safety systems, PPE, Outsourcing; Mechanical Subcontracting – Precision mechanical processing, Metal carpentry, Mechanical construction, Fasteners, Foundries, Small parts, Wire processing, Contract industrial processing, Micromachining; Electronic subcontracting – Cem (contract electronics manufacturer), Wiring harnesses, Ems (electronics manufacturing service), PCB (printed circuit board manufacturers), Engineering and design offices; Eurostampi, Machines and plastic, rubber and composites subcontracting – Plastics, rubber and composites processing, Machines and plants, Auxiliary equipment, Innovative materials, Molding, Extrusion, Packaging, Blowing, Molds, Models, Standardized components for molds, Design, Simulation and design software, Micromachining; Additive Manufacturing – 3D printing, Rapid prototyping, Rapid Manufacturing, Systems and services for reverse engineering, Additive technology, Materials, Services, Hardware: 3D printers and scanners, accessories, Simulation and design software; Treatments and Finishes – Surface Treatment Plants, Furnaces, Electroplating, Chemical and Electronic Processes, Washing, Metallization, Enameling, Galvanizing, Products and accessories for treatments, Heat Treatments, Painting; Non-Ferrous Materials and Alloys – Processing of non-ferrous materials (Aluminum, Titanium, Magnesium, Light Alloys), Die Castings, Foundries, Contract Industrial Processing, Technologies, Design, Engineering; Automation and Robotics – Automation and Robotics, Assembly, Assembly and Handling; Control and Quality – Certification and quality control, Metrology, Measuring instruments, Laboratory testing, Calibration, Analytical equipment, Vision; Power Drive – Mechanical power transmission devices, Hydraulics, Pneumatics, Mechatronics, Motion control, Maintenance, Compressed air.
For information, www.mecspe.com
For further information
Press Office
MY PR – www. mypr.it
Roberto Grattagliano – cell 338 9291793 e-mail roberto.grattagliano@mypr.it
Caterina Conserva – cell 3401409543 e-mail caterina.conserva@mypr.it
[1] Methodological note: MECSPE Observatory was conducted by GRS Ricerca e Strategia on a sample of 619 Italian manufacturing companies, using the CAWI (Computer Assisted Web Interviewing) method.