MECSPE: TOWARDS THE 2022 EDITION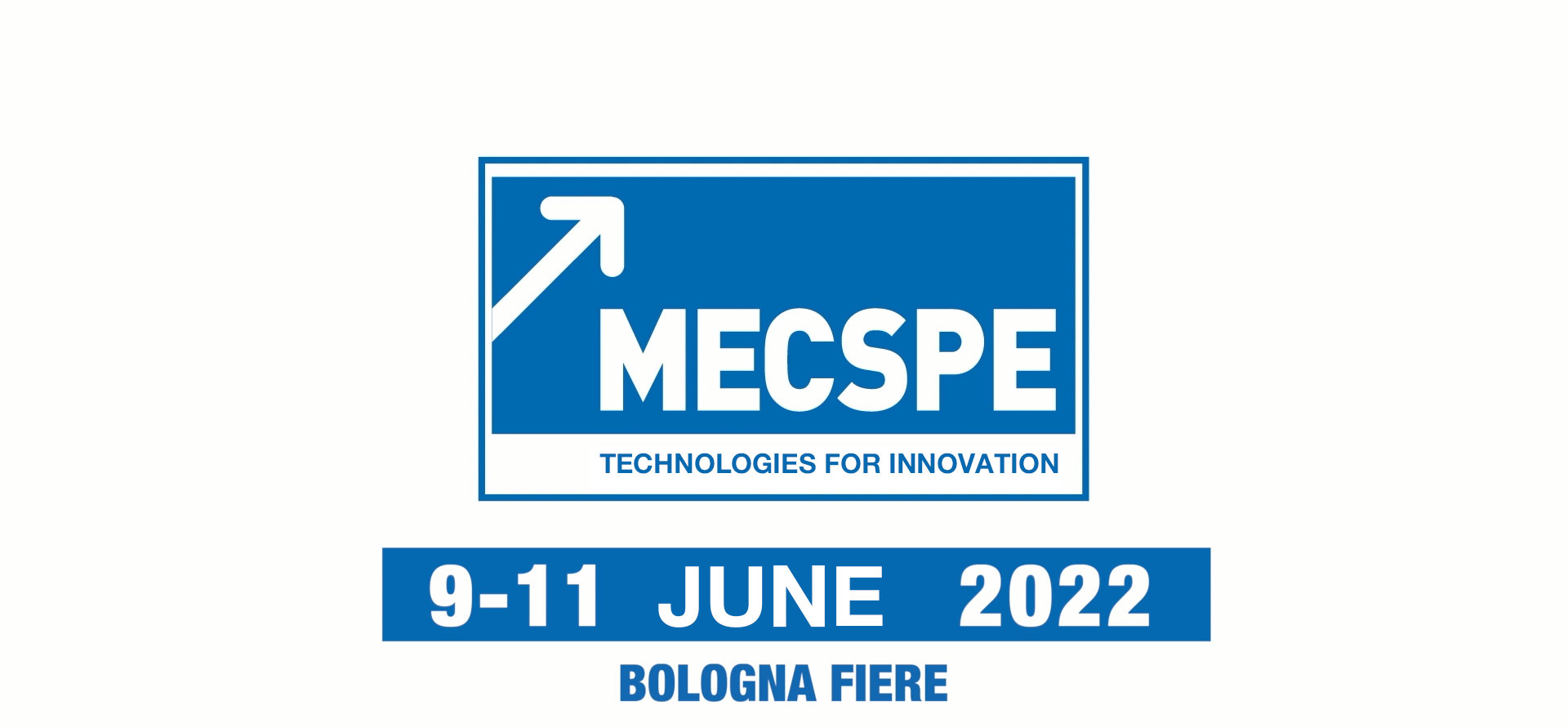 MECSPE: TOWARDS THE 2022 EDITION
The main exhibition of Italian manufacturing will be back at BolognaFiere from June 9 to 11, supported by the great satisfaction expressed by visitors and exhibitors for the first Bologna experience
MECSPE proves to be an unmissable appointment for all aspects related to professional enrichment and training. MECSPE LIVE ACADEMY will also be inaugurated in 2022 with a special focus on young people
Milan, February 08, 2022 – Made in Italy has been running fast in last months and the most recent Istat data record an important sprint in the last quarter of 2021, with the GDP registering +6.5%.
The industry, therefore, proves itself as the growth driver in our country, projecting it to the top of the European rankings, in a condition full of opportunities – such as those offered by the PNRR funds coming soon – and challenges, first of all that of the energy raising costs.
MECSPE, the exhibition dedicated to innovative technologies for the manufacturing industry that will take place in BolognaFiere from 9th to 11th June 2022, is ready to cope with these challenges to help entrepreneurs in their growth.
An event more and more important and rich in contents that starts again from a successful edition, the one of 2021, that hosted 2,024 exhibitors (a figure that brought MECSPE on the European podium of the industrial exhibitions for number of exhibitors in 2021), and 48,562 professional visitors, for the first time in the spaces of BolognaFiere, spread on 92,000 square meters of exhibition area. MECSPE is therefore positioned as an important exhibition meeting for the themes linked to industrial innovation, fundamental for the agendas of the buyers of the supply chain, who take part in it mainly to meet one or more exhibitors (71%) and to be updated on the technological news of the sector (43%).
This is revealed by a survey on Customer Satisfaction[1], according to which two thirds of the visitors were more than satisfied with the last edition, so much to recommend MECSPE to colleagues and professionals of the sector. At the same time, the percentage of exhibitors who consider the annual appointment of MECSPE very important for their business has increased. AUTOMOTIVE, BUT NOT ONLY. With respect to the achievement of their goals, exhibitors believe that by participating in MECSPE they have effectively strengthened their corporate image (68%), verified interest in their products (65%) and activated new business relationships (45%).
The visit of MECSPE is therefore a chance not only of business but also of professional enrichment, useful for the development of one's own activity, and it is fundamental to meet the operators of the sector both for visitors and exhibitors. This is the basis on which the new edition will start, with a wide range of thematic in-depth analysis, many new special initiatives and demonstration areas, activities that have always made the event "unique" for entrepreneurs and professionals. The guidelines of the new edition will always be digitization, sustainability and training, as essential thematic areas for the advancement of the manufacturing sector in view of Industry 4.0.
Training will be the focus of MECSPE LIVE ACADEMY, the new demonstrative area created jointly with exhibitors, schools, Universities, and thanks to the collaboration, already started in 2021, with the Competence Centers. The MECSPE LIVE ACADEMY will be a space where everyone, and in particular young people aged 18-24, will be able to see up close the functioning of processes involving Machines, Additive Manufacturing, Automation and Robotics, crossing the themes of design, digitalization, sustainability and light-weighting processes. An opportunity for professional growth integrated with a theoretical background in collaboration with New Techniques Academy.
Finally, the 2022 edition will see the addition of METEF, the international aluminum expo, with a proposal of contents in line with the needs of visitors and exhibitors, thanks to the presence of the area dedicated to metal foundry and to the technologies of innovative materials, with alternating exhibition and demonstration moments.
For more information visit www.mecspe.com.
Facts and figures of the last edition of MECSPE
48.562 trade visitors, 92,000 square metres of exhibition space, 2,024 companies present, 2,000 square metres of the Cuore Mostra Fabbrica Senza Limiti, 46 special initiatives and conferences.
MECSPE Exhibitions
Machines and Tools – Machine tools, Equipment, Tools and Design Software; Machines, Materials and Sheet Metal  Working – Bending, Stamping, Cutting, Assembly, Welding, Materials and Software; Digital Factory – Industrial Informatics, IoT, Industrial Sensing, Cloud-manufacturing, Automatic Identification Technologies, Applications, Devices, Instrumentation and Intelligent Components for Process Interpretation and Interconnection; Logistics – Packaging, Packing, Handling, Material handling, Lean manufacturing, Warehouse management software, Supply chain management, Safety systems, PPE, Outsourcing; Mechanical Subcontracting – Precision mechanical processing, Metal carpentry, Mechanical construction, Fasteners, Foundries, Small parts, Wire processing, Contract industrial processing, Micromachining; Electronic subcontracting – Cem (contract electronics manufacturer), Wiring harnesses, Ems (electronics manufacturing service), PCB (printed circuit board manufacturers), Engineering and design offices; Eurostampi, Machines and plastic, rubber and composites subcontracting – Plastics, rubber and composites processing, Machines and plants, Auxiliary equipment, Innovative materials, Moulding, Extrusion, Packaging, Blowing, Moulds, Models, Standardised components for moulds, Design, Simulation and design software, Micromachining; Additive Manufacturing – 3D printing, Rapid prototyping, Rapid Manufacturing, Systems and services for reverse engineering, Additive technology, Materials, Services, Hardware: 3D printers and scanners, accessories, Simulation and design software; Treatments and Finishes – Surface Treatment Plants, Furnaces, Electroplating, Chemical and Electronic Processes, Washing, Metallization, Enameling, Galvanizing, Products and accessories for treatments, Heat Treatments, Painting; Non-Ferrous Materials and Alloys – Processing of non-ferrous materials (Aluminum, Titanium, Magnesium, Light Alloys), Die Castings, Foundries, Contract Industrial Processing, Technologies, Design, Engineering; Automation and Robotics – Automation and Robotics, Assembly, Assembly and Handling; Control and Quality – Certification and quality control, Metrology, Measuring instruments, Laboratory testing, Calibration, Analytical equipment, Vision; Power Drive – Mechanical power transmission devices, Hydraulics, Pneumatics, Mechatronics, Motion control, Maintenance, Compressed air.
For further information
Press Office
MY PR – www.mypr.it
Roberto Grattagliano – cell 338 9291793 e-mail roberto.grattagliano@mypr.it
Caterina Conserva – cell 3401409543 e-mail caterina.conserva@mypr.it
Giulia Pellecchia – cell 3738216219 e-mail giulia.pellecchia@mypr.it
[1] MECSPE Customer Satisfaction Feedback updated to 11/01/2022 on a sample of 2,567 visitors and 354 responding exhibitors.