Journey through the MECSPE 2019 Tunnel of Innovation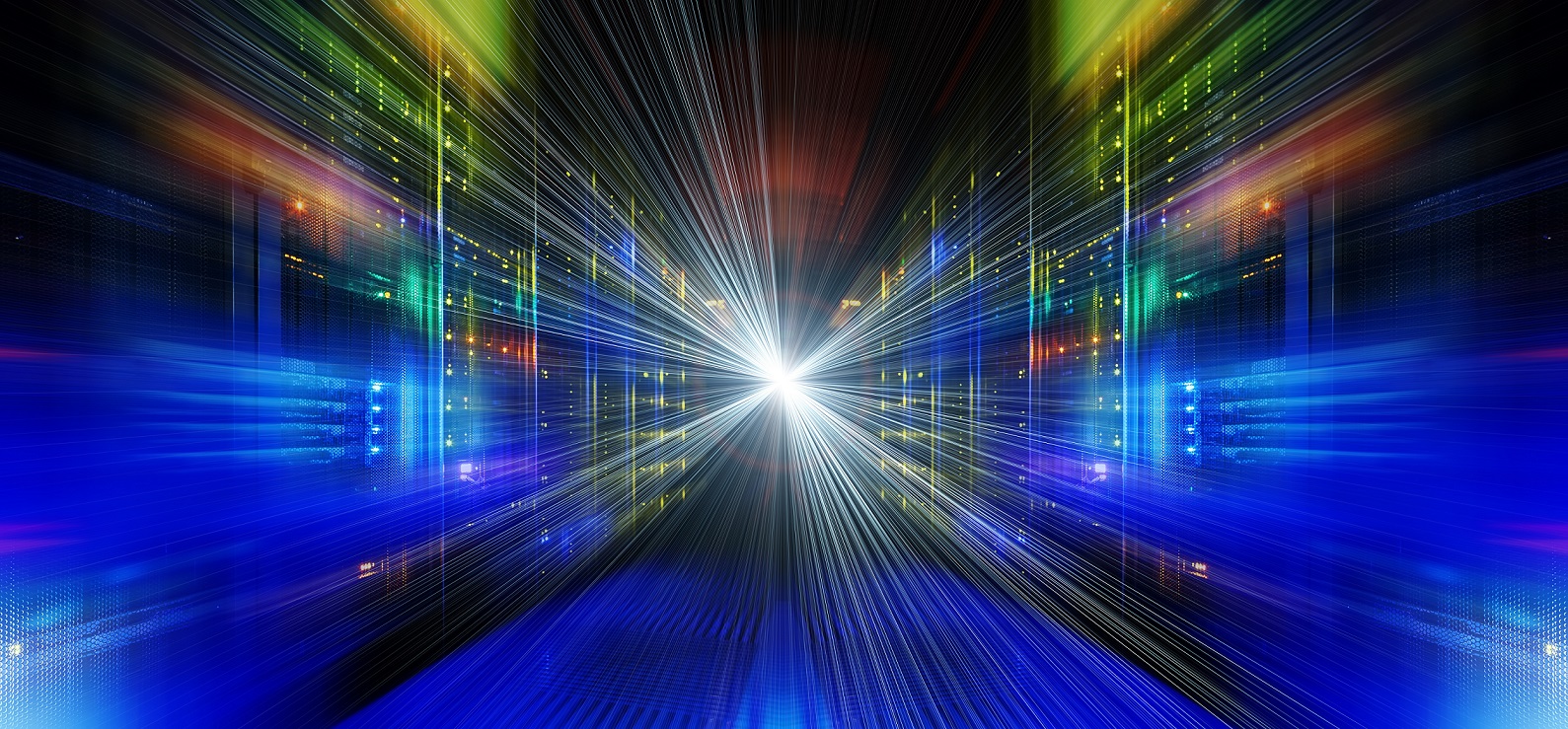 The initiative, which was created in collaboration with the Cluster Fabbrica Intelligente association, will offer an all-encompassing full-immersion experience dedicated to the discovery of the 4 lighthouse plants of Ansaldo Energia, ABB ITALIA, Tenova/ORI Martin and Hitachi Rail Italy.
How can a company render itself more competitive and innovative in Italy, and consequently on a European and global scale? In collaboration with McKinsey, the World Economic Forum Summit recently held in Davos in Switzerland even outlined the best corporate competition strategies, indicating the following among the main assets: collaboration between consolidated companies and startups, financing for innovation and the development of digital infrastructures, support and reinforcement of business talents, and training, requalification and professional updating in the digital sector.
Guidelines have always been a major focus of MECSPE, a place of innovation and an Italian and international reference point for manufacturing 4.0 promoted by SENAF, which, during the next edition scheduled from 28 to 30 March at Fiere di Parma, will offer the most comprehensive and up-to-date overview of the market's most important trends. In particular, the "Tunnel of Innovation", which will serve as the new heart of the exhibition (hall 4, South Entrance), will host an unprecedented event, developed in collaboration with the Cluster Fabbrica Intelligente association (CFI), bringing together more than 300 members, including businesses, universities, research centres and other stakeholders. In fact, this innovative space will be used to present the four lighthouse plants (LHPs), projects by Ansaldo Energia, ABB ITALIA, Tenova/ORI Martin e Hitachi Rail, which have been selected by the Cluster on behalf of the Ministry of Economic Development to represent the very best of Italian know-how, for exhibition in Italy and abroad. Veritable production plants just waiting to be explored, based on the development and application of digital technologies set forth in the 4.0 Industrial Plan. In addition to organisational and technological aspects, these plants focus on a number of other principles: the centrality of people, with full respect of their dignity and safety; the need for collaboration as the only true way for reinforcing competitiveness and company value, as well as environmental compatibility. Specifically, Lighthouse Plants are conceived as plants in evolution which after an initial installation phase, are involved in an industrial research and innovation project, together with suppliers of technologies, system integrators, research bodies and universities, focused on the development of further innovation for testing at the lighthouse plant.
"We believe that an exhibition with innovative technological content like MECSPE will be seen as an indispensable event for the growth and professional development of its visitors: that's why each edition offers a wide range of exhibits, as well as important technical content – commented Maruska Saturday, Project Manager for MECSPE (Fiere di Parma, 28-30 March 2019) – The big new development for 2019 will be the Tunnel of Innovation, created in collaboration with the Cluster Fabbrica Intelligente association, which will offer visitors an all-encompassing full-immersion experience dedicated to the discovery of the smart factory of the future. While these examples of excellence will serve to show visitors how to keep up with the times and stay competitive, there will also be many other opportunities for visitors to learn about recent developments, thanks to a full agenda of technical and round-table meetings.
WHO ARE THE 4 LIGHTHOUSE PLANTS PRESENTED AT MECSPE?
Ansaldo Energia – the world's third largest Power Generator, operates power plants, gas and vapour turbines and turbogenerators. The project will consist of eight areas of application, each corresponding to a target: operative management of production, physical operative management, the management of production asset performance, technical data management, the management of quality data and additive manufacturing, smart safety, smart training and cyber security. The Ansaldo Energia (AE) LHP is a project closely linked to the strategic investment that the company undertook in order to reinforce the technological capacity and competitiveness of its industrial sites in Genoa, following the expansion of their mission to produce the turbine technologies of the former Alstrom, acquired in 2016, without taking over the Mannheim factory. The digital technologies developed, which are applied and demonstrated inside the LHP, are mainly dedicated to improving the skills and abilities of the Human Capital, which is a central aspect of AE's Digital Transformation. In particular, the applications demonstrated will be aimed at improving workplace safety through the use of wearable technologies replicable under various operational scenarios, developing innovative training methods using AR/VR, and tracking all production operations in real time, with the aim of exploiting data and information to improve the efficiency and effectiveness of the production, quality control and maintenance processes. AE's presence at MECSPE will also include several representatives of its machinery, equipment, components and processing supply chains. These include numerous Italian SMEs that the company has recently introduced to the AENet 4.0 initiative dedicated to promoting investments in new digital technologies, in Collaboration with Confindustria's Digital Innovation Hub (DIH) network. They will be accompanied by innovative startups and SMEs selected via the DIGITAL X FACTORY Call for Innovation, which, together with AE's consolidated partners, such as Universities, Research Centres, and major Technology Vendors, have helped develop the LHP's contents according to a logic of Open Innovation.
ABB ITALIA – a multinational operating in the robotics, energy and automation sectors.
The ABB Lighthouse Plant Project, promoted by the Ministry of Economic Development within the framework of the National Industry 4.0 Plan, envisages an intervention at the three ABB sites of Dalmine (Bergamo), Frosinone and Santa Palomba (Rome), where Low and Medium Voltage switches are produced. The project arose thanks to the support of the Cluster Fabbrica Intelligente association, which has promoted innovative interventions at some of Italy's most exemplary production plants. At MECSPE, therefore, ABB will be presenting both the core products manufactured at its three flagship factories, as well as the technologies underlying its production processes. The projects bring together ABB's production excellence with the robotics and interconnected automation applications that allow for the optimal management of the processes within the factories themselves. Starting in 2008, the complexity of the production management at its factories led ABB to develop lean processes, followed by digital processes, which ultimately transformed it into the industry leading Italian company it has become today. The technologies developed by ABB through the ABB Ability TM platform, combined with its partnerships with technological partners and universities, have allowed the company to design automated and highly flexible multi-product production plants, in which the production processes are traceable, transparent and interconnected, for a complete digitalization of the factory. These solutions are not only replicable at ABB's plants, but at other installations throughout the business world as well, both in Italy and abroad.
Tenova/ORI Martin – the project brings together Tenova, in its capacity as supplier of installations for the metallurgy and mining industry, part of the Techint Group, and ORI Martin, a Brescia-based steelworks specialised in the production of special steels. The aim of the project is to produce 4.0 steel using innovative and connected machinery, with particular focus on traceability, safety and human-robot integration. The Lighthouse Steel_4.0 project is dedicated to the steel and metallurgical sector, which, due both to the economic crisis and the rapid market changes, is highly cyclical and volatile, and is aimed at creating a Cyber Physical Steel Factory that will allow for the vertical, horizontal and transverse integration of the manufacturing cycle through the use of the enabling technologies of Industry 4.0. There are several advantages to this new factory model: it will lead to an increase in productivity, accompanied by a decreased use of materials and energy, and a reduced environmental impact. In short: efficiency and environmental sustainability, with greater repeatability, all while ensuring the flexibility required by the scrap steel production process.
Hitachi Rail Italy – a Hitachi Group company that operates in the field of rolling stock production and commercialisation, with offices and plants in Naples, Pistoia and Reggio Calabria. The Lighthouse itinerary focuses on the innovation of products and company processes, with the aim of producing trains of the future, by identifying new production methods and new materials.
MECSPE
Now in its 18th year (Fiere di Parma, from 28 to 30 March 2019), MECSPE is an international exhibition dedicated to technology and innovation, and is a reference point for the manufacturing sector. The numbers for MECSPE 2018: 53,442 visitors, 110,000 sqm of exhibition floor space, 2,260 companies present, 12 themed halls, 34 demonstration units and processing islands, 5 squares of excellence, 58 conventions and workshops.
What's more, the first edition of MECSPE Bari will be held from 28 to 30 November 2019 at the Nuova Fiera di Levante Exhibition Centre, with the goal of becoming the reference event for central and southern Italy and the Mediterranean basin, for the development of innovation and 4.0 themes.
MECSPE Exhibitions
Machines and Tools – machine tools, tools and equipment; Digital Factory – information technologies for intelligent factory management; Motek Italy – factory automation; Power Drive – Systems – Parts – Mechatronics; Control Italy – metrology and quality control; Logistics – systems for logistic management, machines and equipment; Mechanical Subcontracting – subcontracting of industrial processing; Electronic Subcontracting – design, electronic processing, parts and accessories; Eurostampi, Machines and plastic, rubber and composite subcontracting – moulds and moulding; the processing of plastic materials from rubber and composites; Additive Manufacturing – rapid prototyping and 3D printing; Processing and Finishing – machines and installations for processing and finishing of surfaces; Non-ferrous materials and alloys – aluminium, titanium, magnesium, light alloys.
The 2018/2019 event calendar for "MECSPE WORKSHOPS FOR DIGITAL MANUFACTURING, The Italian approach to Industry 4.0"
Senaf's touring events were created with the aim of touching down on strategic territories which are looking to embrace the national plan for 4.0 Industry. The next event is coming to Brescia on 21st September, followed by Turin on 29th October, with respective focus on"General Mechanics" and "Automotive", followed by Catania, 4th December, dedicated to '"Electronics" and Bologna on 8th February, on "Iot and AI". Like every year, the roadmap ends in March during the traditional event held at MECSPE itself (Fiere di Parma, 28-30 March 2019).
For further information
MY PR
Paola Gianderico – Annalisa Di Gilio
mobile_ 331-7623732
landline: 02-54123452; fax: 02-54090230
e-mail paola.gianderico@mypr.it – annalisa.digilio@mypr.it